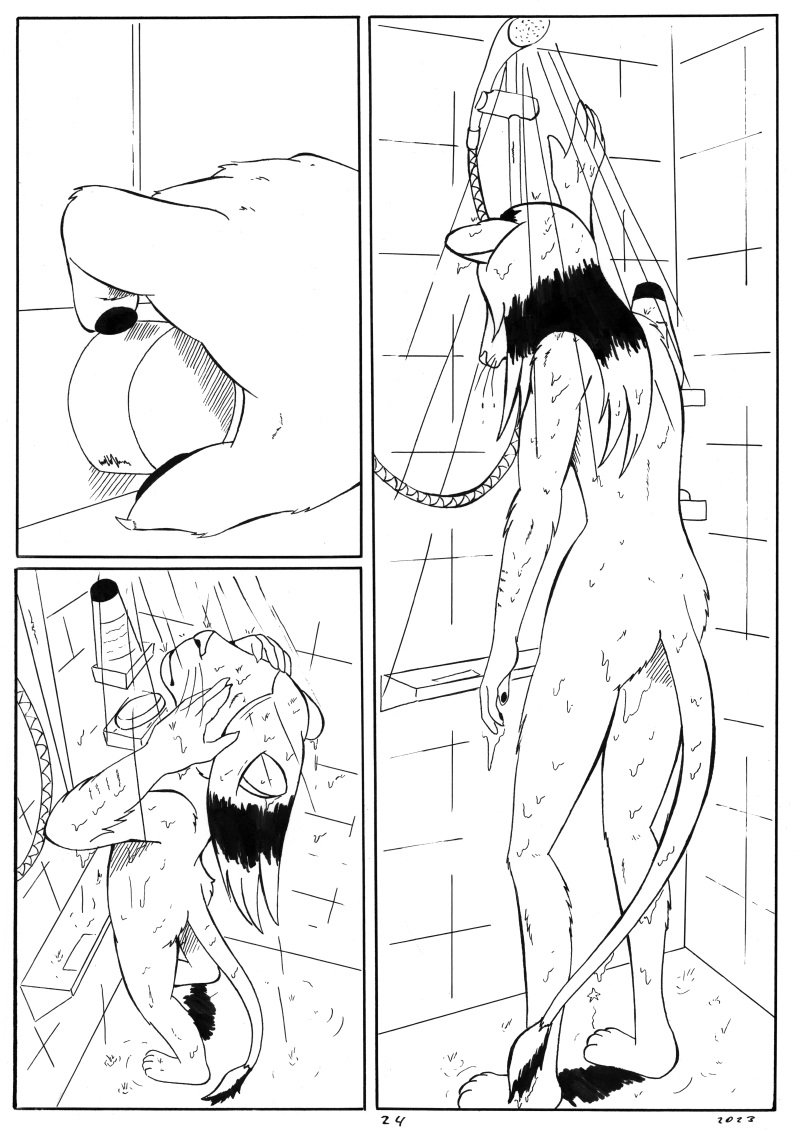 Read the latest page of the furry webcomic Sandra's Day here.
01.12.2023
Sometimes everything is just too much and then you just need some time for yourself.
01.11.2023
The comic is based on an event in the military where we were squeezed into a 10DM truck. Man to man. For me the whole thing ended in a buffer overflow or something. I just clung to my forearm. Luckily I don't have claws like Sandra, otherwise I would have ended up in the hospital, but the marks were still visible days later. At the time I didn't know anything about Asperger's and that such a situation can be extremely stressful for someone with Asperger's.
01.10.2023
I think that everyone knows the problem with those frustration purchases. As with me it`s often a new comic, even if my bookshelf is already full.
01.09.2023
I know, this page is lame and probably works better in my Swissgerman thinking brain than in English.
01.08.2023
No, Sandra's behavior is not stupid, because the Roman snail is protected in Switzerland, Germany and Austria. I just liked the idea of ​​Sandra interrupting her thoughts to get the snail to safety.
01.07.2023
Did I summon this? It was cold here for a very long time this year and I had to heat well into the spring.