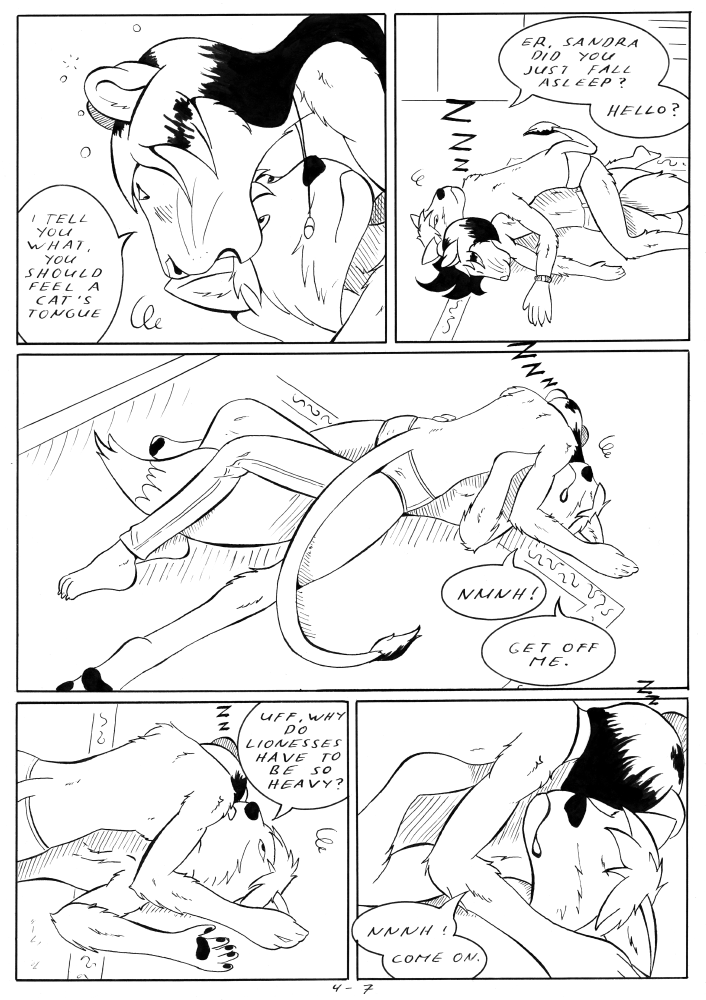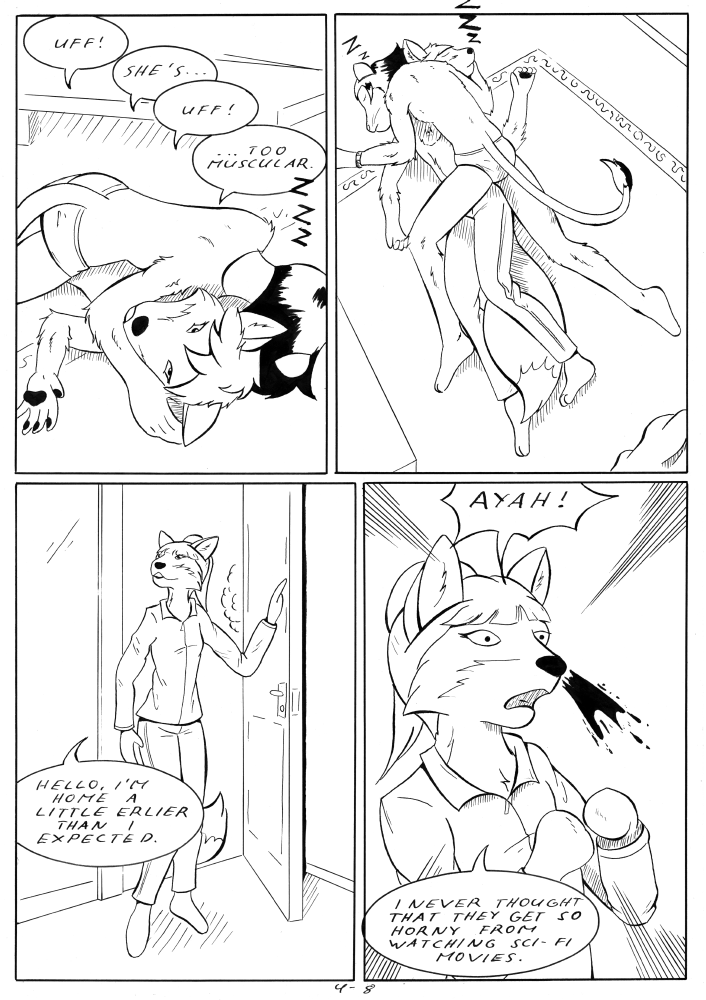 Read the latest page of the furry webcomic Sandra's Day here.
31.03.2021
I ever wanted to draw a naughty story, and here it is now. I hope the story wasn't to naughty.
28.02.2021
I`m so terible tired lately :-(
31.01.2021
I thought long about it to show her topless or not, but I mean that's nature and if you go to the beach you can see many women that are topless.
31.12.2020
And another year is over.
30.11.2020
With the new story there comes a little change. Since I still draw the comic on traditional way with ink, I think I should show this. So I`m no longer clean the pages up in a clear black and white. Ink isn`t perfect :-) You can see it the most on the Hi-Res version, that you can get as Patreon.
31.10.2020
And next month starts a new story.
30.09.2020
I bought a new book with background references. I thank everyone who supports me on Patreon.
31.08.2020
Just in time
31.07.2020
At the time it`s not easy for me to get the comic done in time.