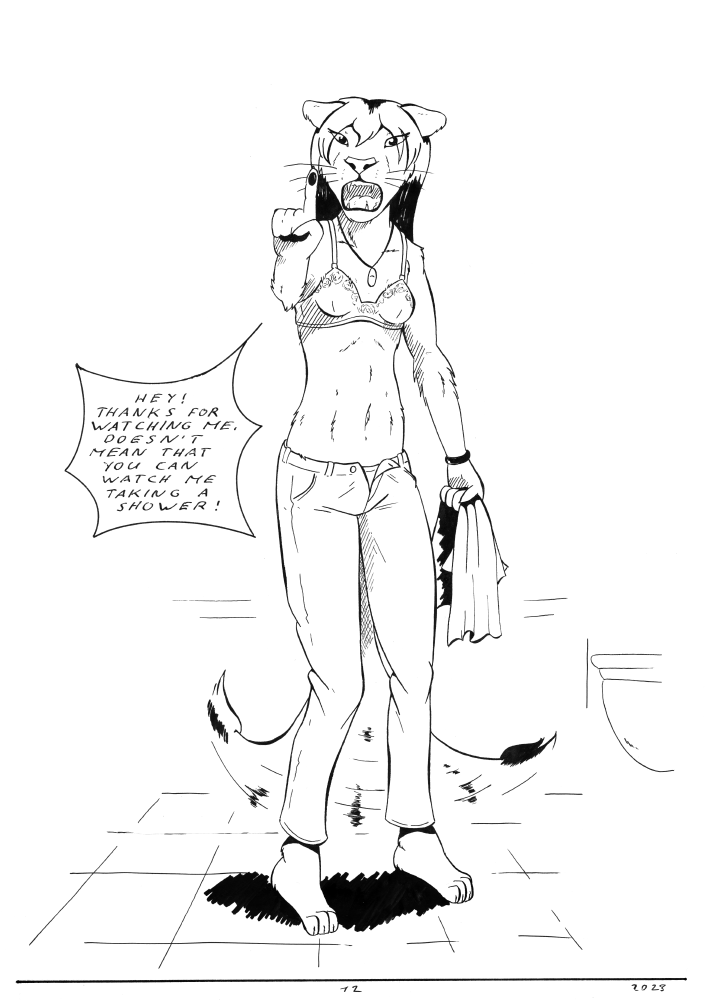 Read the latest page of the furry webcomic Sandra's Day here.
01.04.2023
Actually, this page was meant to be a new version of an old picture, but then this comment came to my mind. Well, as with Asperger's she probably wouldn't have a problem with it, but she knows it isn't decent.
01.03.2023
This episode describes a feeling that's deep inside me, because the contact to the only friendship have nearly growed silence and my wife can't replace it. Sometimes I'm secretly crying.
01.02.2023
I just hope that doesn't happen to me, because the battery of my laptop is broken.
31.12.2022
I know, I souldn't make jokes about the climate change, but I have got the idea for this image since a long time on my PDA.
30.11.2022
I don't know if I should comment or not, but this really fits my collection of spares.
As an Asperger, changes in everyday life are not always easy, that could also be the reason why I am so attached to these old things. For example, I just love the old Amiga, PS one and PS2 games.
31.10.2022
My wife is the only person who can really touch me, with my daughter it feels already uncomfortable... and she squeezes me all the time too!