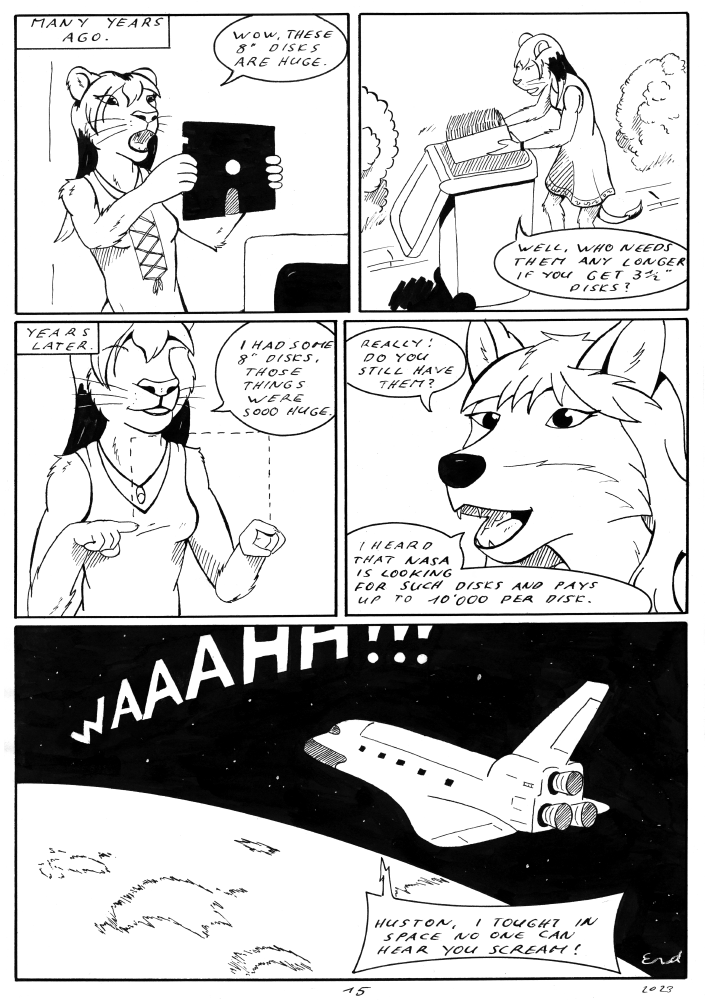 Read the latest page of the furry webcomic Sandra's Day here.
01.06.2023
What may sound like a joke here actually happened to me. Especially at times like now, when I have to worry about money, I get attached to it. I had a lot of health costs this year. My daughter needs a tooth correction and new glasses. My son has to remove two teeth. After an incident, my wife had some problems with her mind, and I had an infection.
Because I really need some money, I'm selling some original sketches on Ko-Fi.
01.05.2023
If you like to support me, there are two sets of wallpapers on Ko-fi
01.04.2023
Actually, this page was meant to be a new version of an old picture, but then this comment came to my mind. Well, as with Asperger's she probably wouldn't have a problem with it, but she knows it isn't decent.
01.03.2023
This episode describes a feeling that's deep inside me, because the contact to the only friendship have nearly growed silence and my wife can't replace it. Sometimes I'm secretly crying.
01.02.2023
I just hope that doesn't happen to me, because the battery of my laptop is broken.
31.12.2022
I know, I souldn't make jokes about the climate change, but I have got the idea for this image since a long time on my PDA.